1 Aug 11:05 AM
Mobile App Vs Website
---
Which to build first for your startup?
---

As the world is going digital businesses and startups are busy making their websites and mobile apps. But, the question is which one will make your business more successful?
The very general idea that everyone has is coming era will be more of mobile than laptops or other gadgets. But, that does not mean the web is dead. Similarly, mobile simply does not mean only mobile applications. So, how to excel in the future of the web? Through a mobile app or through the website? There are a lot of pros and cons involved in both.
The answer is chosen according to your requirements and the type of audience you want to pull into your business. It is important for the businessmen to understand the importance of a mobile-friendly website and app. Consider these questions before you interact with any Web Design and Development Company.
How much budget you have?
The first thing that any business or startup considers before going online is how much budget they have and how much they will require for getting a satisfactory digital solution. Most Web Design and Development Company will recommend you to develop a website first then a mobile app as it is a cheaper option. You will get all the content on one interface through a website which requires less work. While User Interface of an app should be adjusted to each platform like Android and iOS app. You need to invest huge data for developing different apps for different platforms. It will definitely cost you more per operating system. So, contact some Top App Developers to know the detailed requirement for your business.
Which has better speed?
Nowadays, the world is fast-paced. So, no one has time to explore over a slow platform for their needs. So, consider which one is the speedy mode of browsing? Website or a mobile app?
The mobile app is, of course, faster but it takes time during installation. If the user is browsing for general information or he is not a frequent visitor installing a mobile app will be more time-taking than visiting a website. Also, you have to develop mobile applications for all popular mobile operating platforms such as iOS, Android, or Windows. But, it can be accessed offline. So, if your business requires such an interaction of user you may develop a mobile app. A mobile site always requires internet access so, consider this factor while choosing between both.
Which is more accessible?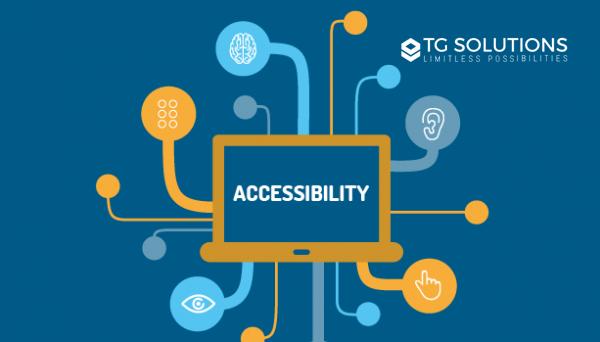 It is well-known that a mobile app is more interactive and can interact with all kinds of other phone features. The user can access phone contacts, location services, camera or any such features through the mobile app which a website cannot. But, a good mobile site can be navigated from a mobile browser and a visitor can get information even if he doesn't have time to install the mobile app.
Also, mobile applications or a website should have all the user-friendly features otherwise it can only annoy the user. So, consider which one you can have in a better way for your business. If you don't have a good mobile app you can take help of Mobile App Developers for growing your business.
Which is more cost effective?
Making a good mobile application is costlier than building or upgrading a mobile site. But, making a good mobile application can be costly for startups. Mobile apps also have platform dependency so, you have to choose for which platform you want a mobile app like iOS app (for iPhone and iPad), an Android app, or a Windows Mobile App. You may also have to develop different mobile apps for different platforms. But, a responsive website works well on all the platforms. So, you need a good budget to get users on all of the platforms otherwise investing a huge amount in making a mobile app is not a viable option for you. If you have less budget, then launching your mobile site first will be recommended by App Developers.
Which one is more user-friendly?
Most of the websites have a static and navigational user interface. But mobile apps can have an interactive user interface. A responsive web design approach on the other hand addresses. It also resolves much of the usability issues for a mobile-friendly website. But, the mobile app has an edge here as it is a native application and has a better mechanical phenomenon.
So, you should consider which is the need of your business. For example -A mobile app will be better for a game development company than a web app. So, Top Canadian App Developers will recommend an app if your startup is a game or other such application-required business, you would definitely want to launch a mobile app first.
What is a Marketing point of view?
If you have a systematic investment plan, a mobile site is a clear winner for your business. It is especially recommended by App Developers from a marketing point of view. Here are some of the important marketing channels available today for your startup and you should see whether they are good for your mobile app or mobile website.
Search Engine Optimization is possible only for the mobile site. To reach users or the wider population you always have to get along with the latest SEO trends. If you choose a mobile app you can't keep updated through constant revision of your website. Hence, you will miss a big chunk of search engine traffic.
Search Engine Marketing is a paid option and doesn't make sense to start marketing on Google Adwords through your mobile app.
If you have such a business which requires consumers search on app stores then, mobile apps can be an advantage for this purpose. But, you have to take help of Best Mobile App Developers Toronto to get your app ranked for the 'desired' keywords.
Who you want to target?
The success of any business is most importantly dependent on understanding the needs of your audience and target market first. Does your customer need your services on a daily or hourly basis? For a Social Media platform need of an app is must while a corporate website of a company makes more sense to come up with a mobile-friendly website. Similarly, a railway or flight booking business needs an application to make the accessibility wherever it is necessary.
The Conclusion – Website first or mobile app?
The conclusion is that, unless you are a mobile-only startup, website first is the way to go. There are several examples of startups and businesses that have first launched their website. Instead of paying a huge amount in developing an app you can consider making your website more user-friendly and rank it first among Search Engine pages.
Contact/Whatsapp Us anytime at
==>>012-4204418, 012-4424826.
for any Inquiry on System Design, Website & Mobile Apps Design, E-Commerce Design, IT Consultancy...etc.
Official Website : https://tgsolutions.my/
---